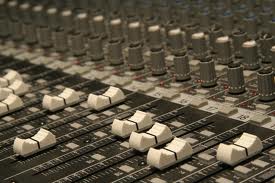 You're only as good as your last performance. We want our services to be perfect – each and every time. Our talent manager and producers make sure everybody shine and perform to their max. Monitoring sound quality, delivery performance and other parameters crucial to your experience keeps our voice over talents sharp. Sharing pieces of good advice on recording setup, noise reduction, editing routines, new gear etc. ensures that our voice over talents are always updated on the latest trends in pro audio recording equipment.
Recommended voice over talents
Recommended voice over talents are contracted voice over professionals with whom we have a close collaboration. Recommended voice over talents are the top listed voice over professionals indicated by a star.
Fast turnaround for your voice over project
See the star icon symbolizing our recommended voice over talents as a "cut to the chase" indicator. We do not have to negotiate a price for each individual inquiry.
Due to our market leading position, frame agreements with our recommended voice over talents not only entail surprisingly attractive rates and fast delivery they also ensure fast quotes and exact price estimation which allow you to make immediate and dependable cost estimates on your project.
Best value voice over recordings


As within most other industries, basic business textbook rules prevail: when volumes go up, prices go down. This is why our recommended voice over talents are your best value choice. 9 out 10 clients choose our recommended voice over talents for their projects.
You can filter your search to only display recommended voice over talents by selecting "recommended voice over talents only" in the left column of the "find voice over talent" page.