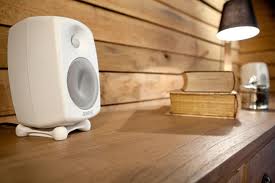 3 simple steps to problem-free voice recordings.
1. Choose the voice-over talent you want

Listen to demos of the specific language you are looking for, or let us send a voice talent that we recommend for each language by contacting us here. 

The voices you have chosen are grouped in a list, which means that you can easily download all the voice samples to your computer, and advise colleagues and customers later on. You can also send a price inquiry for the voices you have chosen. A price inquiry can also be sent without specifying any voices first. We will send you an offer back within 2 hours. If you need help in finding avoice, or have other questions, you are of course welcome to phone us at +46(0)36-770 15 40.

2. Recording

As soon as you have approved the offer, we send login details to you from our production system. You can then follow the entire work process until delivery is completed.

3. Delivery

The finished sound flies are delivered in the file format you specify (wav, mp3, aif etc.) via e-mail or download from our FTP server. Or we can send a CD by ordinary mail if requested.

You confirm reception of the sound files.

If any changes have been made to the manuscript after recording is complete, a small charge will be invoiced. But if the voice talent has made a mistake in pronunciation or if anything is missing, or you are not satisfied with a section of the text, we will of course correct it without charge.
Please note that at any point in the process, you can always obtain help from us by contacting us via e-mail or telephone.